Welcome to Alabama Randonneurs!
Welcome to the Alabama Randonneurs (RUSA). We are supported by the Montgomery Bicycle Club, but our rides are seperate and membership in RUSA is seperate from MBC. You may be a member of just RUSA or both clubs to ride with us. RUSA membership is required for all rides. In order to register for an Alabama Randonneur ride, you must be an active RUSA member. Please register/renew with RUSA.org at least 24 hours prior to attempting to register at Alabama Randonneurs. The temporary registration numbers initially generated by RUSA are not valid for registration at Alabama Randonneurs. Once you have your permanent RUSA # then registration at Alabama Randonneurs is possible. There is no fee for registering on this webpage as an Alabama Randonneur.
The 2023 Randonneur calendar for Alabama Randonneurs has been approved by RUSA. Below is a PNG that lists the planned rides for 2023. You can also download the PDF version with proposed route links here. Distances range from 100K to 600K. We can always add additional rides to the calendar as the year progresses. Register for any of these rides @https://bamarando.ridestats.bike/stats/pages/myClub.xhtml or message Alabama Randonneurs on Facebook or Chris Argo on Facebook or email Chris Argo @ chris-argo@bethel.edu for additional information.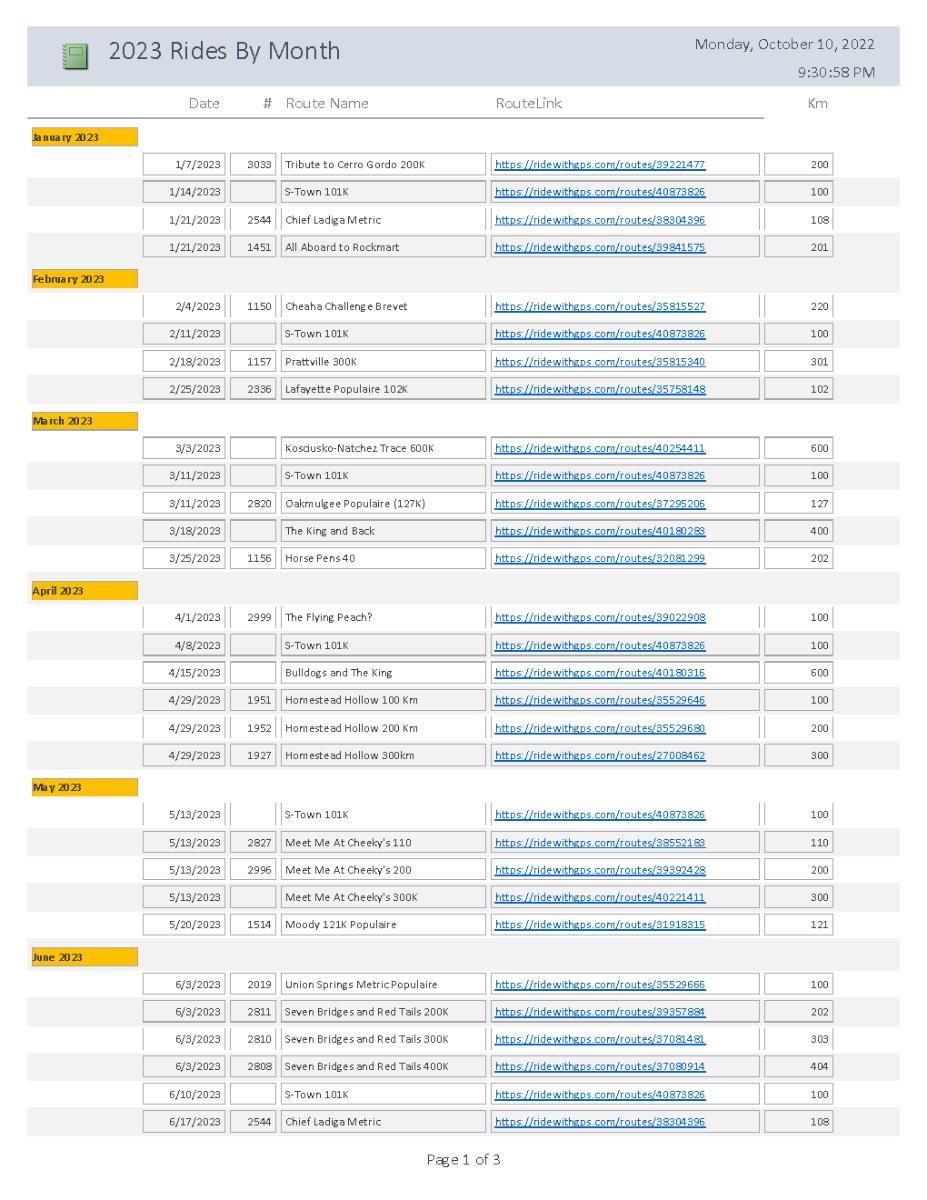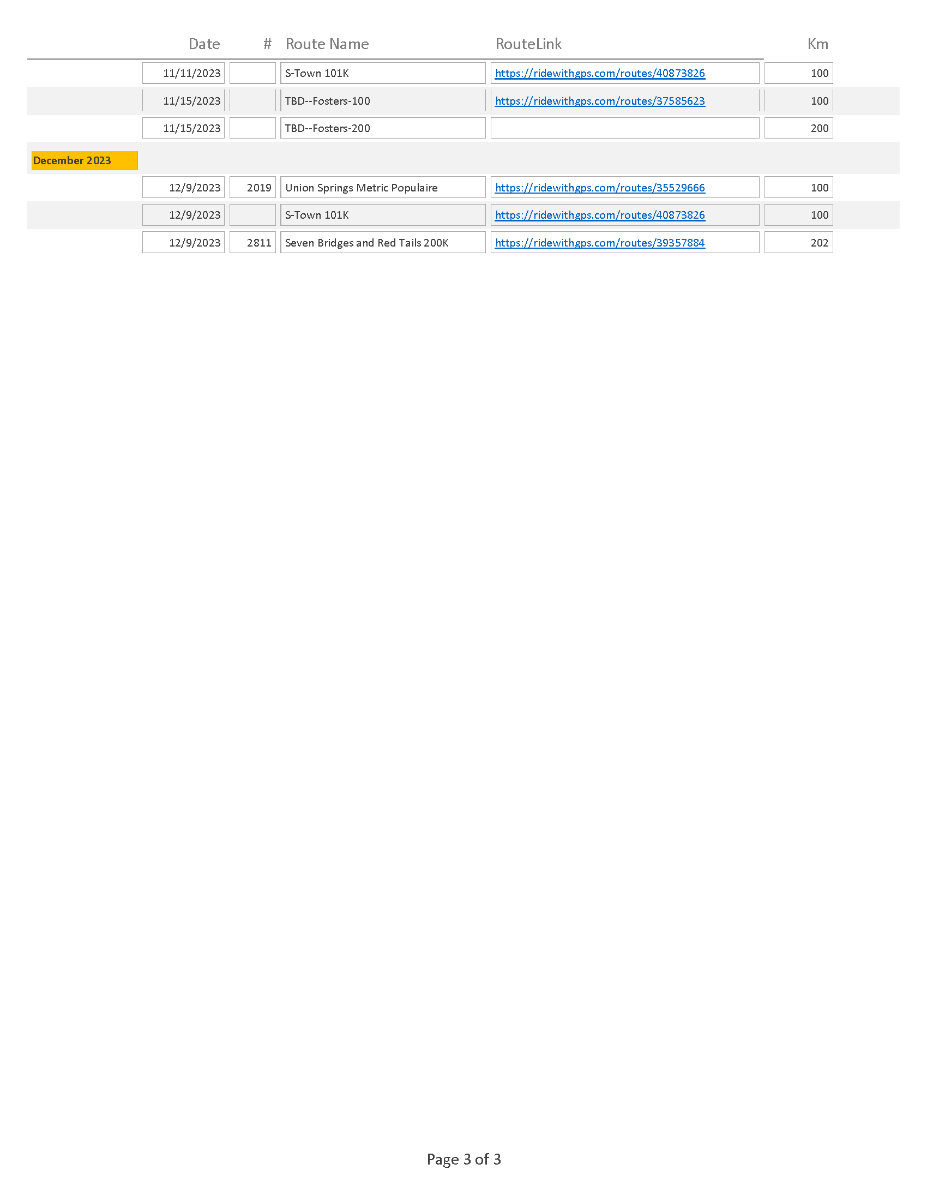 It is with great excitement that we announce that Alabama Randonneurs has suspended the Covid19 pandemic policy that was implemented in 2020. The policy was enacted out of an abundance of caution but given the drop in the transmission rate and the continued decrease in hospitalizations we have decided to suspend the limitations on randonneur events put in place by the policy. However, we encourage all riders to be cautious and use wisdom when deciding to participate in a randonneur event. Please note the following excerpt from the RUSA Waiver that is still required for all Alabama Randonneur rides. We look forward to a return to normalcy and riding together with all of our friends once again!
EXCERPTED FROM CURRENT WAIVER
2. I am qualified, in good health, and in proper physical condition to participate in the Activity. I agree and warrant that if, at any time, I believe conditions, including road hazards, to be unsafe or if I am not feeling well, I will immediately discontinue further riding of the Activity.
3. The Activity may be ridden while there is a Coronavirus ("COVID-19") pandemic in the United States of America. I attest and represent that at this time I do not have, nor have I recently experienced, any of the following new and unexplained conditions: fever, chills, cough, shortness of breath, fatigue, muscle or body aches, headache, new loss of taste or smell, sore throat, new congestion or runny nose, nausea or vomiting. I further attest and represent that I have had no known recent exposure to COVID-19 without following current CDC recommendations for quarantine and testing.